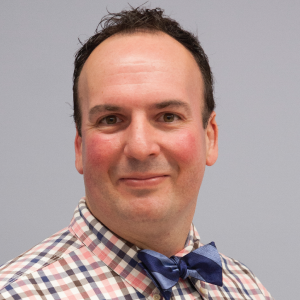 Christopher Flint
Head of School
Christopher began his career as  special education teacher specializing in autism spectrum disorders 20 years ago. After leaving the classroom, Christopher ran after-school social skills programs for children with autism and developed training and trained over 12,000 parents and professionals in best practice autism strategies. He started a non-profit in 2006 and has traveled the globe to provide autism training to developing countries. Christopher also founded a tech company that develops apps for individuals with autism that has reached over 100,000 users. Christopher loves to cook, especially with his sous-chef, his four year old son.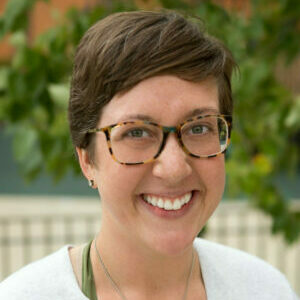 Jessica Uzoh
Lead Teacher
Jessica received her BA in Special Education-Learning Disabilities from Michigan State University. She's served as a Learning and Behavior Specialist for 9 years in Chicago and has worked with students of all grade levels in classroom or one-on-one settings. Recently, she completed her MA in Teaching and Curriculum and successfully pursued a Reading Specialist Certification. She has been trained in Orton-Gillingham methodology, strategic literacy teaching, and discrete trial teaching as part of Applied Behavior Analysis methodology.
She has presented workshops to teachers on topics such as: Engaging Students in Questioning and Discussion; Independent Reading for Diverse Learners; Collaboration and Co-Teaching; and Writing Development. Jessica has also worked as a Study Group Literacy Coach for WITS as part of the Rochelle Lee Teacher Award and loves working with both teachers and students.
She wears a passion for literacy on her sleeve and loves to engage with students' multiple learning modalities to make learning fun for students. Ask her what book she's reading personally as she loves to spend her time reading at her home in Hyde Park.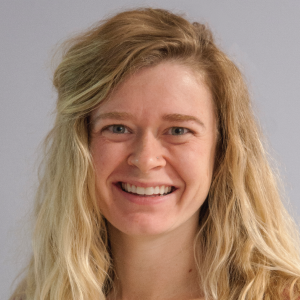 Kate Bonfante
Lead Teacher
Kate comes to City Elementary from the Lindamood-Bell Learning Center in Oak Park. While there, she developed instructional plans focusing on language and reading comprehension for children with sensory and cognitive challenges, and implemented learning strategies created using an intensive focus on the needs of each individual child. Kate is a graduate of the University of Wisconsin-Eau Claire and a long-time volunteer with the Special Olympics and Big Brothers Big Sisters.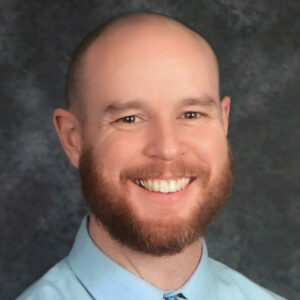 Josh Pomerenk
Lead Teacher
Originally hailing from the Pacific Northwest, Josh came to the Midwest in 2014 to pursue his Masters of Arts in Teaching with a focus in Special Education. He graduated with his Masters in 2016 from Marian University in Indianapolis. He taught in Gary, Indiana for 5 years. Josh taught in the Resource Room and knew that he found his dream job that he always wanted in being a Special Education teacher. As well as teaching in Gary, Josh taught abroad in South Korea and Japan for a total of 4 years.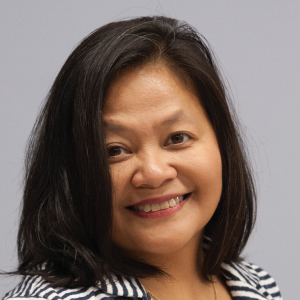 Luella Adan
Paraprofessional

Luella Adan received her BA in Art History from the University of Chicago and her MS. Ed in museum education at Bank Street College of Education in New York City. She taught 1st, 2nd and 4th grade at Brooklyn Friends School. Luella is currently a volunteer docent at the Oriental Institute Museum and a presenter at the annual Reflections Day at the Art Institute of Chicago. Luella is interested in creating dynamic learning experiences for all kinds of learners.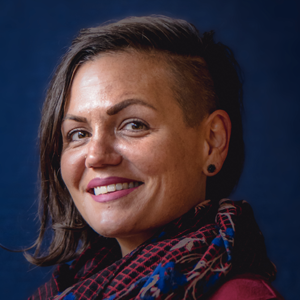 Shala Dryden
Paraprofessional
Shala holds a BA in Interdisciplinary Studies (Education/Fine Art) with a minor in Arts in Healthcare from Columbia College Chicago. In 2001 she began working for a non-profit community arts center where she (as a working artist) was able to blend her need for creativity with her love for people. The experience translated well in her involvement with City Elementary, teaching her just how important creativity is to the building and sustaining of a community. In 2010 she began working as a Behavioral Aide which eventually led her to City in 2015 where she volunteered teaching yoga and worked as a paraprofessional during the summer camp program. She is thrilled to return to City Elementary full time in 2018!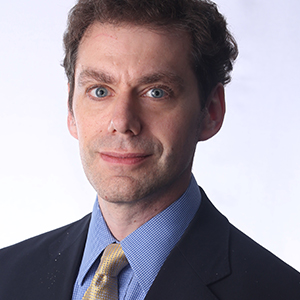 Marc Chernoff
President
Marc Chernoff is a Principal with L.E.K. Consulting and has extensive experience in new product development, growth strategy, channel strategy, and M&A support. He advises clients in industrials, building products, energy, and retail and consumer sectors.  He holds a BA from Swarthmore College and an MBA from the University of Chicago Booth School of Business.  A lifelong Chicagoan, Marc lives in Lincoln Square with his wife and son.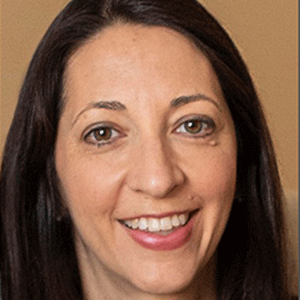 Marci Cohen
Vice President

Marci grew up in the Detroit area and received both her B.S in Psychology and M.A. in Rehabilitation Counseling from Michigan State University. Marci worked at the PACE Program at National-Louis University for 10 years assisting young adults with multiple learning disabilities, autism, and sensory needs to learn independent living and vocational skills before leaving the workforce to focus on her family. Today, Marci is a proud wife and mother of three great kids, one a thriving City Elementary student.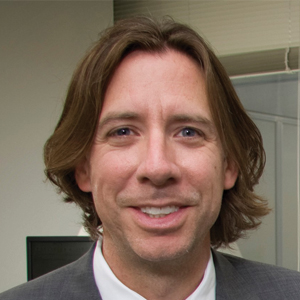 Jason Harp
City Elementary Co-founder
Jason Harp is intellectual property attorney at Schiff Hardin LLP in Chicago.  Along with his law degree (J.D., University of Minnesota, 1998), he has undergraduate and master's degrees in chemistry from Northwestern University (1992) and Iowa State University (1995), respectively.  For the past decade, his practice has specialized in pharmaceutical patent litigation and, specifically, in helping his clients bring generic drugs to market.  He lives with his wife, Leah, and two sons in Lincoln Park.  Jason and Leah, along with Steve and Gretchen Rings, are co-founders of City Elementary.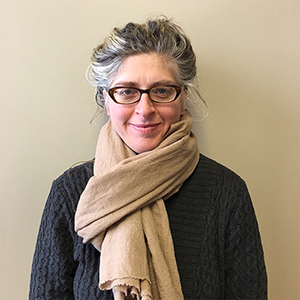 Leah Harp
City Elementary Co-founder
Leah Harp L.C.S.W., Ph.D., is a City co-founder.  She received her B.A. from the University of Chicago, her MSW from Smith School for Social Work, and her Ph.D. from the Institute for Clinical Social Work.  She has a background in Child Welfare, inpatient psychiatric treatment, and adult outpatient psychodynamic psychotherapy.  She lives in Minneapolis with her two children and fellow board member, Jason Harp.  In their spare time, the family enjoys swimming, Nordic Skiing, ice skating, and riding bikes.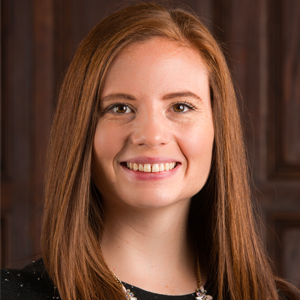 Mollie Kolosky
Board Member
Mollie Kolosky 

is a major gift officer at the University of Chicago, raising funds for the Medicine and Biological Sciences with a primary focus on the Department of Pediatrics. In her third year at the University, Mollie has experience working with individual donors, foundations, and third-party groups. As such, she has worked closely with volunteer groups and assisted in planning fundraising events to capitalize on community resources and peer-to-peer fundraising activity. Prior to joining the University of Chicago, Mollie served multiple roles at The Chicago Academy for the Arts, an independent, private high school for the arts in Chicago's West Town neighborhood. While at The Academy, Mollie gained experience managing fundraising activity through annual funds, board giving, alumni engagement, and events. She also worked closely with the Marketing and Admissions teams to increase brand awareness and recruit students. Mollie received a Bachelor of Arts in Communication from Boston College

.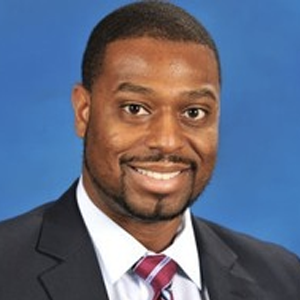 Kenyata Martin
Board Member
Kenyata Martin is an entrepreneurial start up advisor and consultant with over 18 years of experience in product development, innovation, marketing, and brand management.
Kenyata started his career in Cincinnati where he spent 11 years at Procter & Gamble in progressive product development and marketing roles on brands including Product Manager for the Tampax business, where he has a patent on Tampax Pearl and led the product re-design for base Tampax. On Crest, Kenyata developed & executed the strategy for African American Marketing, where he introduced the 1st advertising campaign with notable African American dentist Dr. Maria Ashley. He also had two successful stints on the Old Spice business, where he led the product qualification of the body spray re-stage and later played a significant global leadership role on the now famous brand reinvention of Old Spice.
After leaving P&G, Kenyata served as Head of Marketing Strategy for Shell Oil, where he was responsible for increasing the marketing capability within the Lubricants' organization as well as delivering scaled marketing strategies that have direct to consumer impact on both the B2C & B2B businesses. After Shell, Kenyata served as the Director of Innovation for The Nestlé Pizza & Snacking Division, where he was responsible for delivering a new product and innovation pipeline and building a leading-edge competitive capability for the $3bn group of well-known brands that include DiGiorno, California Pizza Kitchen, and Hot Pockets.
Currently, Kenyata is the managing partner for his boutique consulting firm, Thought Process. Kenyata also serves in an advisory capacity for several startups in the food, beverage, and nutrition spaces. Kenyata earned Bachelor of Science degrees in Chemistry & Chemical Engineering from Morehouse College & Georgia Tech (respectively) in 2001, and his Masters' of Business Administration at the University of Chicago in 2009. Kenyata is a native of Augusta, GA and is married to Phaedra and has a 6-year-old son, Kenyata Jr., 4 year old daughter, Mckenzie, and 19 month old son David. He currently resides in Chicago, IL and his hobbies include golf, basketball, & music. He sits on the advisory board for the Neeley School Of Business MBA program at Texas Christian University and is a member of Kappa Alpha Psi Fraternity, Inc.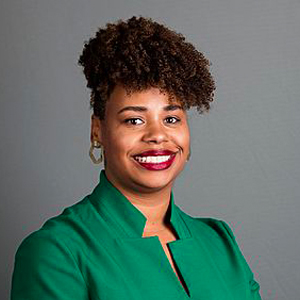 Kafi Moragne-Patterson
Board Member 
Kafi Moragne-Patterson, PhD, MSW leads the University Community Service Center's programs and supports the integration of these efforts into the overall vision for student civic engagement within the Office of Civic Engagement and across campus at the University of Chicago. Her goal is to foster communities of inquiry and impact that facilitate deepening student social responsibility and its implications for their personal, academic, and professional development. 
Kafi previously served as the Vice President of Program Quality, Innovation, and Evaluation at Chicago Scholars, where she led the vision, research, and strategy for college access and success programming that impacted thousands of talented, first-generation, and low-income high school students across the city of Chicago, and colleges across the nation. Before joining Chicago Scholars, Kafi was a tenure track assistant professor of social work at Dominican University. She is specifically interested in the college-going processes and experiences of academically ambitious students of color, with particular attention to students who make less than optimal postsecondary institutional selections.
Kafi is on the Steering Committee of the UChicago Consortium on School Research and the board of CircEsteem. She is an alumna of the Chicago Urban League/Chicago Booth School of Business IMPACT Executive Fellowship Program and the Square One Foundation's Civic Action Capstone Fellowship.
A native of Hyde Park/Kenwood and proud alum of Kenwood Academy, Kafi received a BA in cultural anthropology and Africana studies from Vassar College, MSW from the University of Illinois at Urbana-Champaign, and a PhD from the University of Chicago School of Social Service Administration.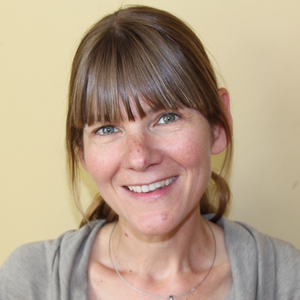 Penny Visser
Board Member

Penny Visser (Ph.D., Ohio State University, 1998) is a social psychologist who began her career at Princeton University with faculty appointments in the Department of Psychology and the Woodrow Wilson School of Public and International Affairs. In 2001 she was recruited to the University of Chicago where she held positions as Assistant, Associate, and Full Professor in the Department of Psychology. Much of Penny's scholarship has explored the psychology of political attitudes and behavior. In 2014 Penny left academia to spend more time with her family.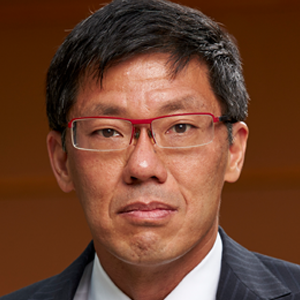 George Wu
Treasurer
George Wu is the John P. and Lillian A. Gould Professor of Behavioral Science at University of Chicago Booth School of Business.  He studies the psychology of decision making and teaches MBA courses in negotiation and decision making.  He earned a B.A. and S.M in applied mathematics and a PhD in decision sciences, all from Harvard, and was previously on the faculty of the Wharton School of Business and Harvard Business School.  Wu is the faculty director of Chicago Booth's Harry L. Davis Center for Leadership and a faculty advisor for the school's Social Enterprise Initiative.Dr. Wu was named the 2020 recipient of the Chicago Urban League Humanitarian Award.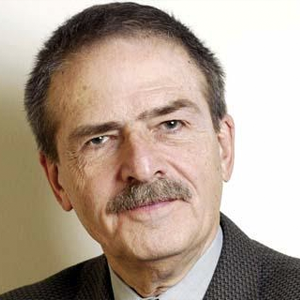 Marvin Zonis
Board Member
Marvin Zonis is Professor Emeritus, Booth School of Business, The University of Chicago where he taught courses on International Political Economy and on Business Leadership. He is an expert on the Middle East and consults and gives speeches to corporations and professional asset management firms throughout the world.