Meet Our Teachers
Our passionate, expert teachers and staff make City Elementary an exceptional place to learn.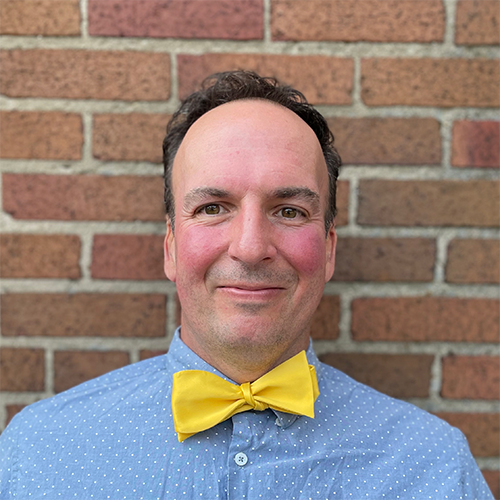 Christopher Flint
Head of School
Christopher began his career as special education teacher specializing in autism spectrum disorders 25 years ago. After leaving the classroom, Christopher ran after-school social skills programs for children with autism before developing and leading training for over 12,000 parents and professionals in best practice autism strategies. He started a non-profit in 2006 and has traveled the globe to provide autism training to developing countries. Christopher also founded a tech company that develops apps for individuals with autism that have reached over 500,000 users. At City, Christopher uses his experience and passion to support teachers and students in meeting their fullest potential. In his free time he loves to cook, especially with his sous-chef, his 10 year old son.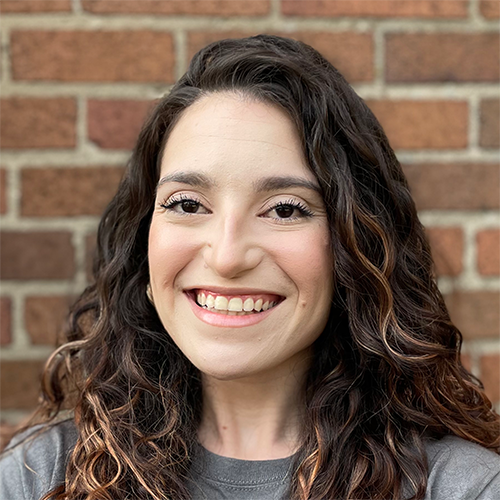 Alma Gomez
Assistant Head of School
Alma Gomez was born in Puerto Rico and grew up in various cities due to her father being in the military. She received her BA in Communications from The University of Tampa and has just finished her Master's in Educational Innovation & Leadership from St. Edward's University. During her nine years in Tampa, FL, Alma began her career in student administration and social media marketing for various businesses including The University of Tampa Dining Services. After a very hot nine years in Florida, Alma was ready for a change and moved to Chicago with her little sister! Education and student development are her passions, so it was a perfect match to join the City Elementary team. As Assistant Head of School she assists with multiple areas such as admissions, marketing, outreach and more! In her spare time, Alma loves attending neighborhood events in the city of Chicago especially those associated with her Latina heritage. Residing in Hyde Park, you can also find her at the local coffee shops trying all the seasonal coffee flavors.
Jessica Uzoh
Lead Teacher/Curriculum Coordinator
Jessica received her BA in Special Education-Learning Disabilities and MA in Curriculum + Instruction from Michigan State University. She's served as a Learning and Behavior Specialist for 13 years in Chicago and has worked with students of all grade levels in classrooms and in one-on-one settings. Jessica is also a certified Reading Specialist and has been trained in Orton-Gillingham methodology, strategic literacy teaching, and discrete trial teaching as part of Applied Behavior Analysis methodology.
She presents workshops to teachers across the city on topics around systematic reading instruction, Social-Emotional Learning, and evidence based best practices for Diverse Learners.
She wears a passion for literacy on her sleeve and loves to engage with students' multiple learning modalities to make learning fun for students. Ask her what book she's currently reading as she loves to spend time at her home in Hyde Park with her family.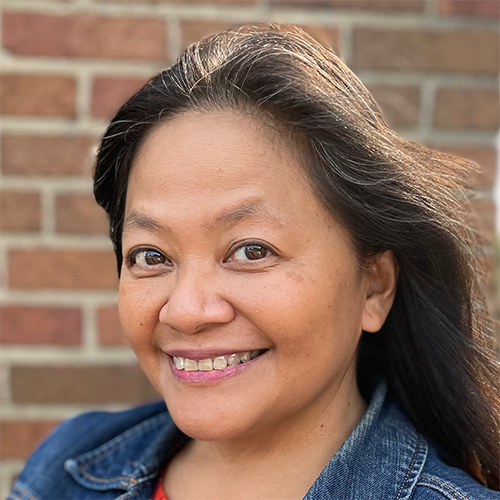 Luella Adan
Lead Teacher
Luella Adan received her BA in Art History from the University of Chicago and a Masters of Science in Education at Bank Street College of Education in New York City. She taught at Brooklyn Friends School before taking time off from teaching to raise her son, Samuel (16), who has Down Syndrome. She moved with her family to Hyde Park in 2014. This is Luella's 6th year at City Elementary where she has been creating dynamic learning experiences for all kinds of learners.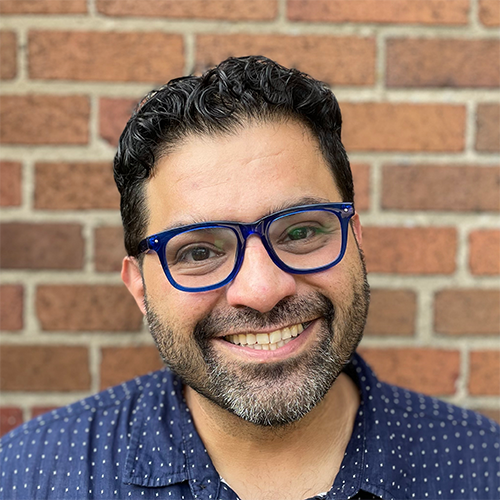 Joel Duran
Lead Teacher
Joel Duran is a native Chicagoan and has been a classroom teacher for 19 years. Joel received a Bachelor of Arts degree in Elementary Education and a Masters degree in Educational Leadership both from Northeastern Illinois University, Chicago. Joel has a myriad of teaching experiences which range from Kindergarten through 8th grade including four years as a theatre arts teacher for Chicago Public Schools in which he produced, directed and choreographed school musicals such as Wizard of Oz and SchoolHouse Rock. Joel's classroom philosophy is embracing the whole child with care, connection and communication. Chicago pizza loves him as do french fries and his favorite color is green. He enjoys banana cream pie, coffee, Polar Water, trips to Mexico, New York and long walks with his dogs.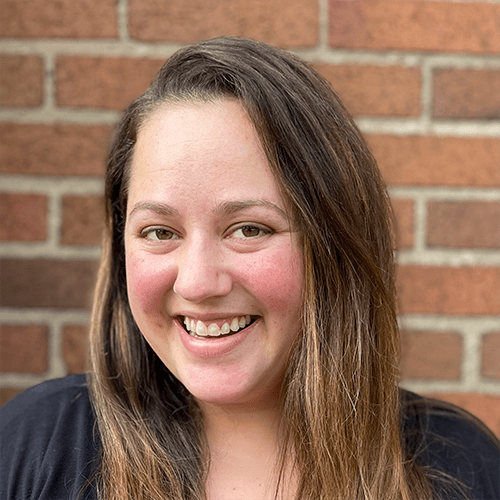 Lexi Merica
SEL Specialist/Classroom Assitant
Lexi a Licensed Social Worker who is thrilled to rejoin the City Elementary team for a second year as the middle school Classroom Aide, as well as the social emotional learning specialist, and science teacher for all three classrooms. Lexi was born and raised in Chicago and is a diehard Blackhawks fan in addition to almost all Chicago sports teams (sorry White Sox!). Lexi attended the University of Michigan (GO BLUE!) for her undergraduate years, subsequently earning a B.A. in Psychology and a Minor in Music. After completing her undergraduate studies she returned to Chicago to pursue my graduate education. Lexi received a Masters in Social Work from DePaul University, becoming a Licensed Social Worker, before finally completing her postgraduate studies at University of Chicago—right in City Elementary's backyard! Professionally, she has experience in a variety of locales such as Humboldt Park, Lakeview, Skokie, and Rogers Park. Lexi has performed in a number of roles, providing counseling and support to adult clients as well as students ranging from 6 to 22 years in age.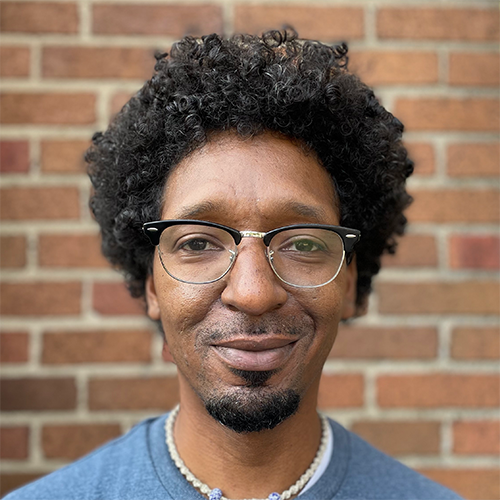 Aaron Barber
Classroom Assistant
I was born and raised in Peoria, Illinois. I moved to Chicago a few years after college. I worked as a social worker before going into education 8 years ago. I joined City Elementary in September 2021.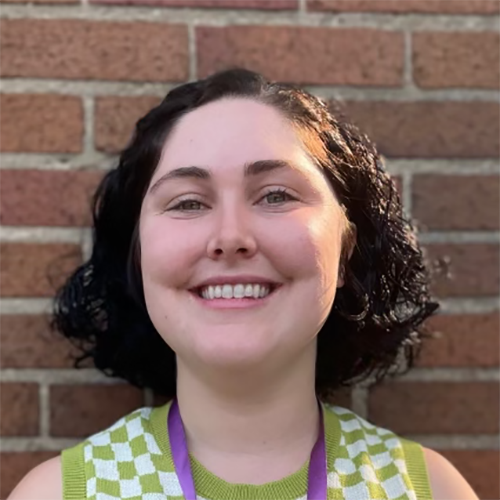 Cami Marlin
Classroom Assistant
Hello! My name is Cameron Marlin. I am originally from Albuquerque, New Mexico, but moved to Chicago in January of 2021 after graduating from the University of New Mexico with a BA in American Studies (Summa Cum Laude). I have been working at City Elementary as a Teaching Assistant since 2021 and now, as of 2022, I am also the main AfterCare provider! Prior to City, I have worked with K-12 students since 2019 as a long-term substitute teacher for Albuquerque Public Schools and as a summer camp counselor for an international youth program called CISV. I am very happy to call City my home and am eager to continue working with our incredible neurodiverse students, as well as our amazing staff and community!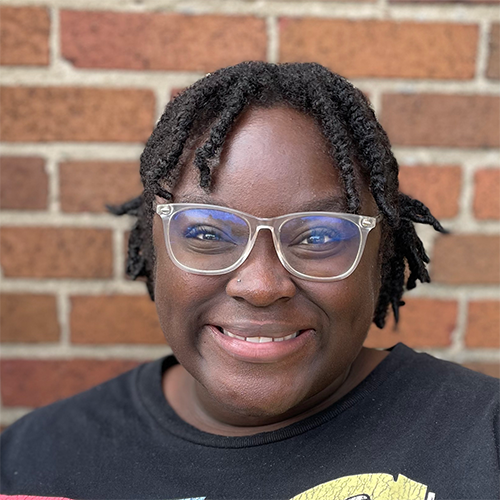 Victory Nwabufo
Classroom Assistant/ DEI Speciialist
Victory Nwabufo (she/her) is a first generation Nigerian-American born and raised in Houston, TX. She is a recent graduate of the University of Chicago where she earned her Masters of Arts in the Social Sciences, with a concentration in Sociology. Her research is specifically concerned with the intersection of race, gender, class, and educational equity. As a work study student turned staff member, Victory is excited to dive even deeper into the City Elementary community, especially when it comes to matters relating to DEI (Diversity, Equity, Inclusion). In her spare time, she enjoys filling her tiny apartment with huge plants, binge-watching documentaries, and window shopping for multi-million dollar homes on Zillow. Moving forward, Victory hopes to advance DEI efforts through educational interventions rooted in facilitated abolitionist practices.
Let's Talk! We would love to hear from you!