As we develop transformative tools to help our student achieve their fullest academic and social potential, we want to share them with you as well!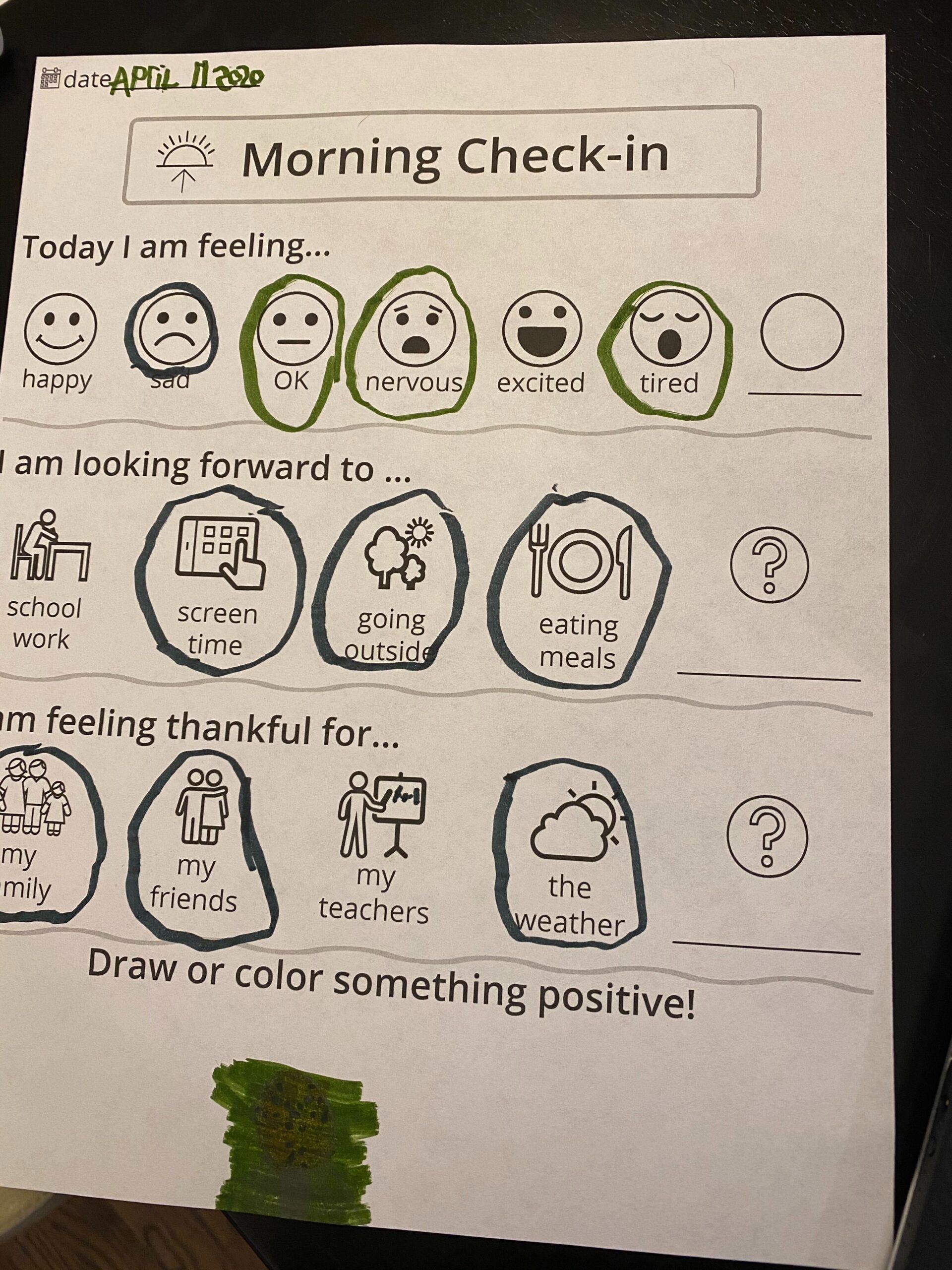 Food Rating With Friends!
Watch and download one of our social emotional classes – a cooperative food rating game!
At Home Scavenger Hunt!
Get a copy of our super fun activity perfect for distance learning – a scavenger hunt at home with friends.
Morning Checkin
Start your day off with a visual journal page that requires little/no writing. Have your student circle answers and draw or color something positive. Download here!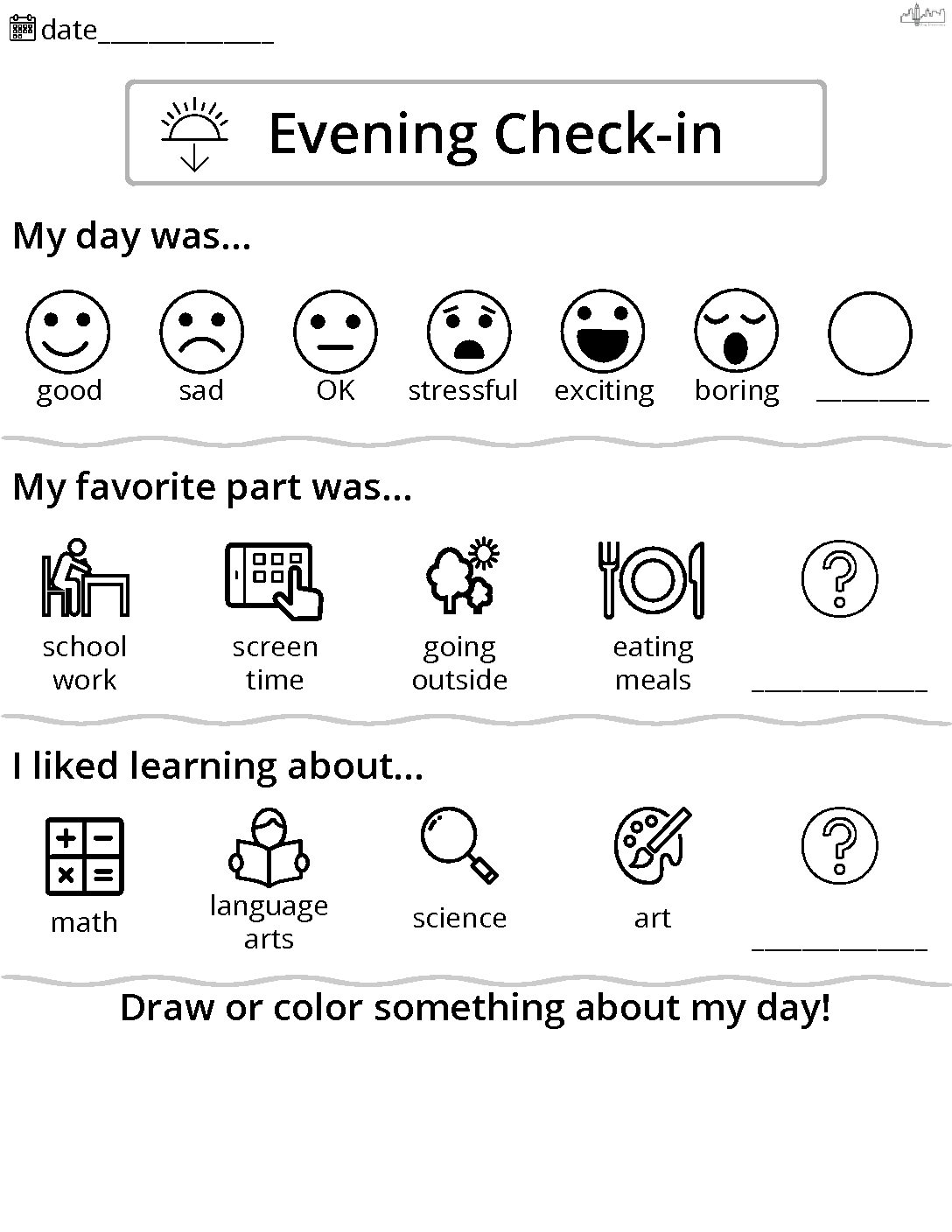 Evening Check-in
End your day with this communication journal. Your student circles their answers and draws a picture about their day. Download here! 
Please get in touch with any questions or ideas about our resources!