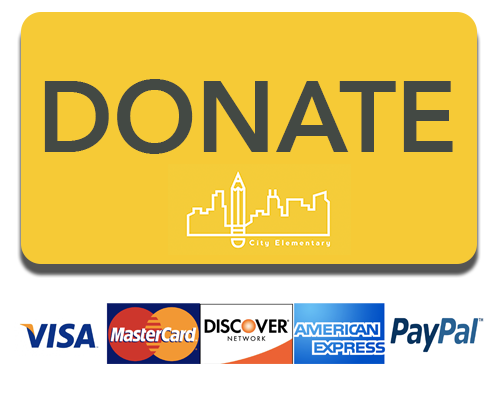 Your financial assistance is an essential, and very much appreciated, component of City Elementary's success. Every dollar you give goes directly towards our mission of providing the best education for our unique students. We are a 501(c)(3) organization, so your donation is fully tax deductible.
To donate by mail, please send your check to City Elementary, KAM, 1100 East Hyde Park Blvd, Chicago IL 60615. Thank you so much for your generosity!
If you shop at Mighty Nest, select City Elementary as the school you would like to support at checkout, and they will donate 15% of everything you spend.
If you shop at Amazon, you can donate a small percentage of every purchase you make to City Elementary. Simply go to smile.amazon.com, sign in to your Amazon account, and you will be prompted to search for and select a charity. If you search for City Elementary Chicago (please include Chicago), you'll find us on the second page of search results. Once you've selected City Elementary, begin each purchase going forward at smile.amazon.com, and we will receive 0.5% of whatever you spend on qualified items. It adds up!
We are also thankful for non-monetary in-kind donations. If you have an item or skill that could be useful for City Elementary, please contact Christopher Flint at cflint@cityelementary.com.